Trainee Testimonials
Trainee Testimonials Secondary
Sara Augustus, English School Direct 2020-21
Many moons ago, as a graduate fresh out of university, people around me would often suggest that I should become a teacher because they believed I would be good at it. My response each and every time was, "No, it's just not for me. Plus, I don't like rude children", so you can imagine the shock I gave myself let alone anyone else when I decided I was going to become the very thing that I was adamant not become. A teacher.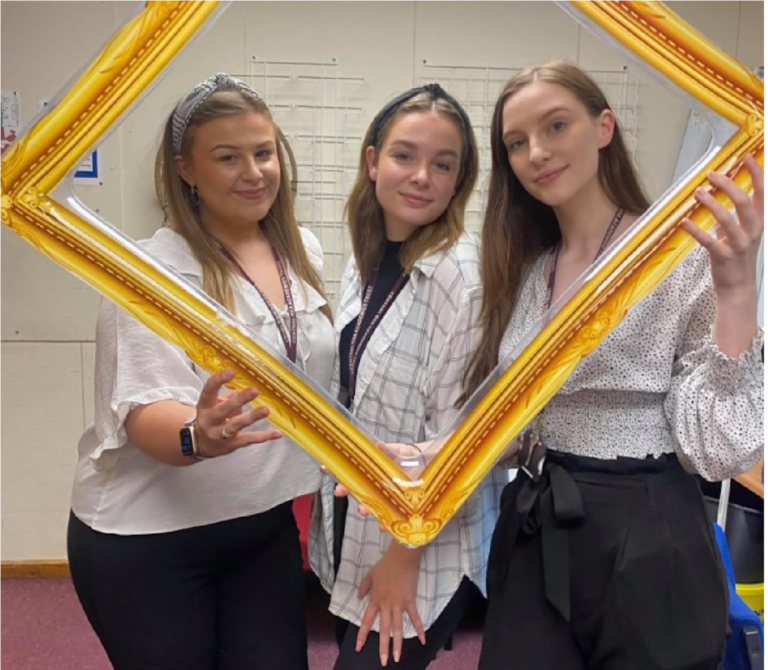 A few years ago I decided to move abroad and try something new, needless to say I ended up teaching English as Foreign language and loved it. However I simply didn't have the skills I personally needed or wanted to become a great teacher. But despite not having the right training I was still able to make a difference with the students that I taught, which helped to make the decision for the ITT journey that I am now on.
So far, my ITT journey has been challenging to say the least, as it's no secret that the teacher training year is one of the toughest years of your career, but when you add Covid on top of that it can make things all the more challenging. However, despite the usual and the unusual circumstances, this term has been extremely rewarding, not only because of my own accomplishments and development as a teacher, but mainly because of the accomplishments of the young people that I interact with every day. Supporting them to make both academic and personal accomplishments, has been an absolute privilege. Also, I could not have asked to be a part of a better programme, as the support and guidance through the first term has been brilliant. No questions have been left answered (no matter how many times we asked the same thing) and the care and concern for our health and well-being during this time have been second to none.
I have also been very fortunate to be part of such a great school and a fantastic department at Holyhead, who have been highly supportive and encouraging and have made me feel like a member of the team since the first day.
Holly Williams, English School Direct 2020-21
From a young age, I have always aspired to be a teacher.
There are many aspects of teaching which appeal to me. However, there are three aspects which cemented my aspirations; the constant opportunity to enhance my professional development and positively influence my students, the constant challenges which arise each day and the rewarding nature of the career path. Throughout my experience as a trainee teacher, I have exceeded in these aspects and many more. The experience has not only enhanced my practical teaching skills, but I have also developed professionally. However, 'trainee teacher', in my experience, I haven't always felt like a trainee yet feeling part of the school community alongside individuals who all have the same aims and aspirations. I was aware that I am a trainee and I have areas to develop. However, in terms of how I was made to feel around the school, I didn't feel like a trainee and I think that is extremely important.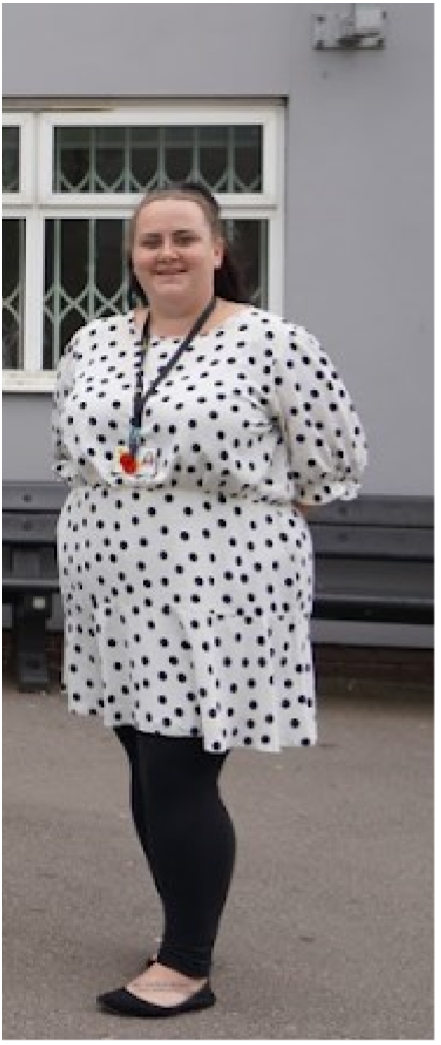 Being able to feel comfortable but confident in the school you're in. The help, support and guidance which was available to me as a trainee was phenomenal. My professional mentor, subject mentor and department were always at hand. Nothing was ever too much of a bother for them and they would always point me in the right direction However, alongside these individuals there was a general feeling of teamwork across the school. Teachers in different departments and staff in various areas are always willing to assist you without hesitation. This gave me the opportunity to not only develop my knowledge and relationships within my department but throughout the whole school. The organisation, communication and support which I experienced in this course was exceptional.
Teresa provides constant updates to trainees whether this be via email or face-to-face to ensure support is provided. However, these emails also come with a personal touch which Teresa often expresses her gratitude towards trainees and this recognition is widely appreciated and often needed. Training with the RSA Teaching Alliance this year has been a priceless experience. The training provided by RSA is outstanding. Despite this year being slightly different within the structure of the course, this has not shown. Training took place online, but this didn't take away from the effectiveness of the training provided. I have developed skills which I will take with me, not only in teaching, but in general life. Theory and practical skills which I can implement in my teaching alongside most importantly I have developed as an individual. The experiences I have faced and the knowledge I have gained have enabled me to develop myself as an individual and professionally. But, this couldn't have been achieved without the hard work which the staff involved in the programme constantly do. I would like to take this opportunity to give special thanks to both my professional mentor and subject mentor. These individuals developed me professionally and personally throughout the course. Through having positive relationships with both; they provided me with support and guidance throughout. I can whole-heartedly say that when in 10 years time I will look back and remember what an exceptional experience I had as a trainee teacher with RSA.
Alongside all of the above, it is important to say that as a cohort you feel well supported and that is expressed through all trainees. The support from mentors and staff is invaluable. However, you don't go on this journey alone. You are alongside other trainees, in the same position as you. The opportunity to share experiences and practices alongside supporting each other is extremely beneficial. In years to come, when I have 10 years of experience behind me. I will look back. I will look back at the invaluable experience that training with RSA gave me.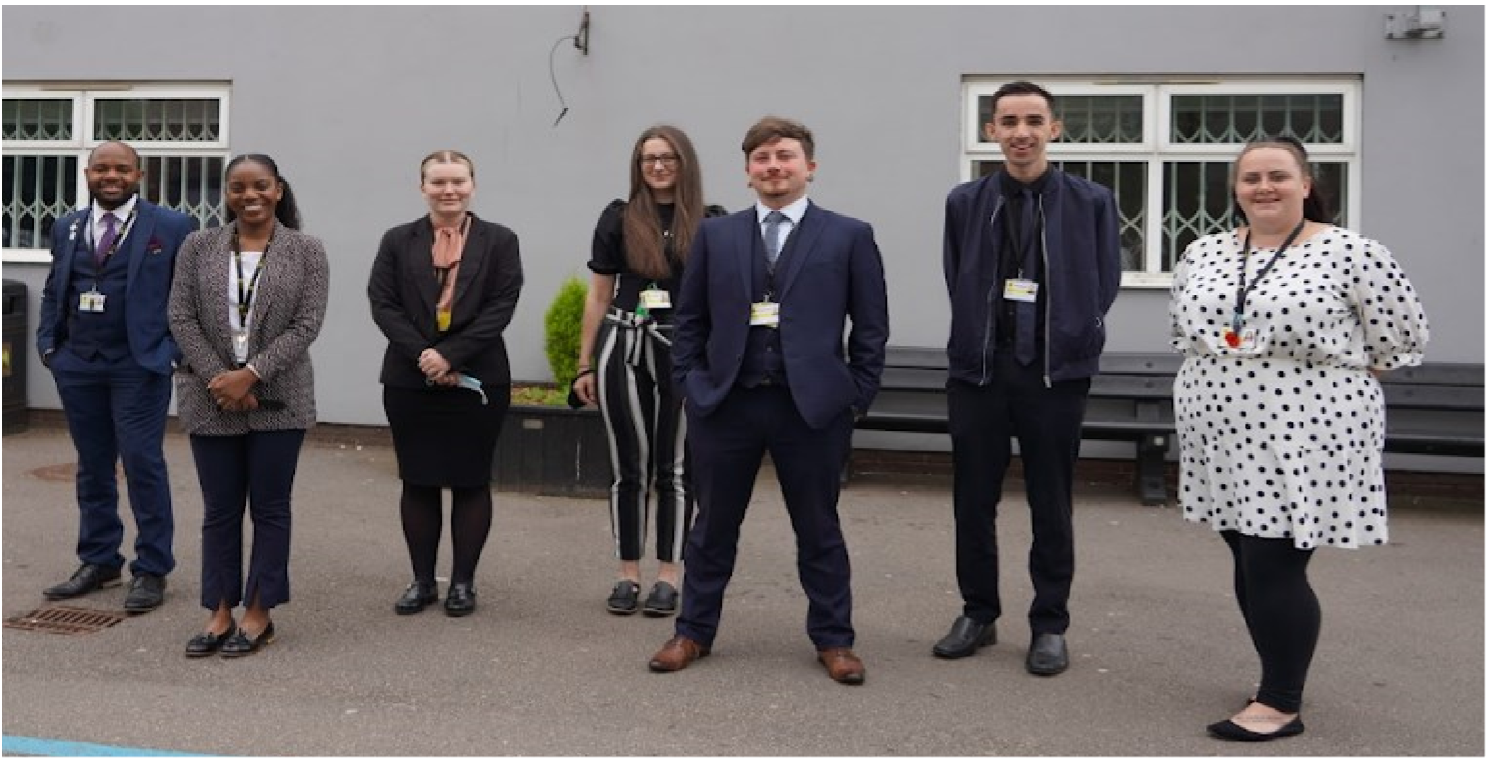 The RSA School Direct was the best decision I have made to support my career. From the knowledge gained to the support provided, there is not one thing I can find to fault the course. I have developed as a teacher, as an individual and that is all down to the RSA course and the opportunity to learn on the job.

Trainee Testimonials Primary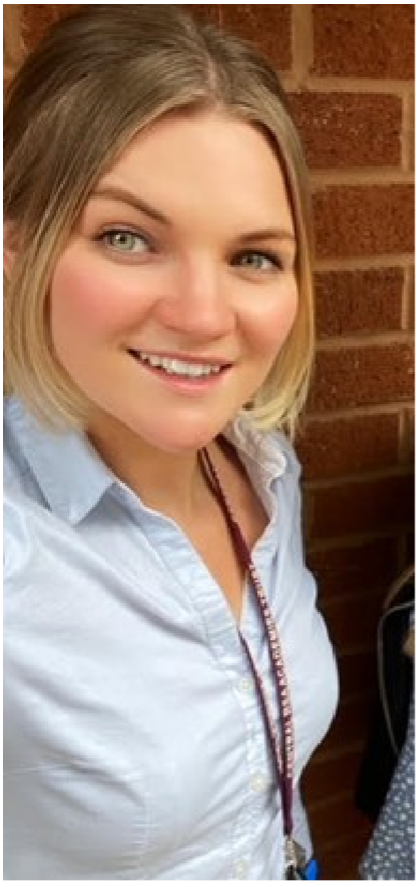 It has been a pleasure to work alongside Amie this year. She has been endlessly accommodating and versatile, throwing herself into every aspect of school life. She has established really strong relationships with children, parents and school staff. The children see her as their teacher and turn to her as often as they turn to me or Julie. She has been reflective in the development of her skills during her placement, takes every bit of advice offered and implements it. She is a super teacher. We will miss her and wish her so much luck in her future career.
Amie has grown into the role of teacher over the course of the year. I have been lucky to have taught some of the lessons she has planned in a parallel class and they demonstrated a great understanding of how learners develop. As Alison said, she has been adaptable and willing to be part of the team through difficult times. She has a bright future as a teacher ahead.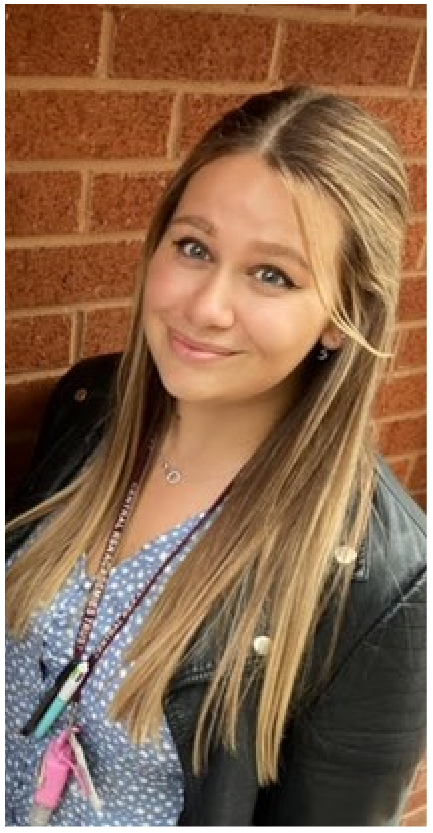 Holly has had a wonderful year at Abbeywood and has grown into a confident, enthusiastic teacher. Being flexible and adapting to different situations is something Holly has consistently done; an example being, during lockdown, delivering high quality teaching remotely which was a challenge for the most experienced of teachers! Perhaps, one of Holly's greatest strengths this year has been building relationships with the pupils in class and creating a happy, productive learning environment. This foundation being crucial for effective learning. It has been a pleasure watching Holly develop and everyone at Abbeywood wishes her all the best in the future.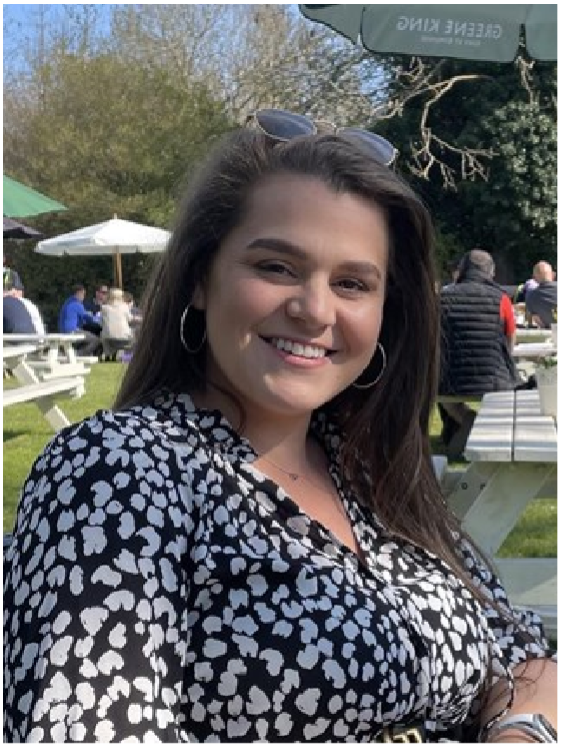 Amber has been a joy to have as a trainee teacher. She is so conscientious, incredibly organised, has infectious enthusiasm, and a real passion for the role. Amber always plans and delivers fantastic lessons which put the students' needs first. She has been commandeered by the SLT to edit end of term assemblies and her IT skills have been invaluable during this strange COVID year, where she delivered amazing online lessons. Amber has made me laugh so many times…… sometimes to the point of tears. She has also kept me sane in this lonely Covid year and I will miss her. I wish her the very best of luck in her new role, I'm sure she will continue to excel, and the students are very lucky to have her as a teacher.
---
What we are looking for
We are looking for people who have the right personal qualities and potential to be a passionate and committed teacher to improve the outcomes for the young people we work with. While experience of working with young people is not essential, it is often found that the strongest applicants are those who have shown an interest in working with young people and a willingness to get some experience of school where possible. You are likely to be asked at interview about your experiences of being in a school, even if it just from an observational point of view. We are looking for those who have:
Excellent communication and organisational skills
Commitment to working hard
Ability to establish good working relationships
Confidence and ability to engage with children
Commitment to a professional team
Commitment to excellence in education
Flexibility
Training Programme
Teach Central and our partners, BCU and Haybridge SCITT, work closely together to deliver a programme to meet the needs of local schools, local learners and local teachers. Trainees spend the majority of their time in school- based practice and centre-led training sessions at specific times.
Central to the curriculum is the study of education, pedagogy and professional practice from both generic and subject-specific perspectives, which is delivered using a combination of practical workshops, taught sessions, seminar groups and individual study.
To complement this is a programme of subject knowledge and enhancement that supports the development of subject pedagogy. Specialist subject knowledge is up-dated throughout the course to ensure trainee teachers are fully conversant with curriculum requirements.
Trainee teachers are expected, as early career professionals, to take on significant responsibility for their own progress and de- velopment. A system of professional development profiling is welcomed particularly among those who have completed the course because it sets them apart from their peers in their first year of teaching.
We offer multi-tiered levels of support to guarantee that our trainees make exceptional progress throughout their training and beyond: our provision includes subject based mentor with a dedicated session each week one-to-one, professional mentor, Director of ITT and University tutor.
---
If you are interested in School Experience, please contact us to organise time in one of our partner schools across the family.
We are located in schools throughout the West Midlands and Worcestershire and can offer experience across Primary, First, Middle & Secondary phases.